940-433-8056
Mon-Fri: 9a.m.-6p.m. | Sat: 9a.m.-1p.m. | Sun: Closed
At-Home COVID-19 Tests are Now Available!
$16.99 per test. Pick yours up today!
What Patients Are Saying About Boyd Medicine Store
Fast, well priced, and friendly pharmacy with a drive thru and a soda bar that has Blue Bell ice cream!
Pharmacist and employees are friendly and always take time to explain the medications. Blue Bell ice cream and soda fountain is a nice addition as well.
Love going here. They know exactly who we are when we come in. Customer service is great too! And they have a little ice cream counter too!
❮
❯
Community Pharmacy That Cares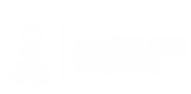 Download Our Free Mobile App
Sign Up For Our Newsletter
Subscribe to our newsletter for seasonal promotions, health news and savings